To learn more about all that BSA High Adventure has to offer click on the picture that interests you!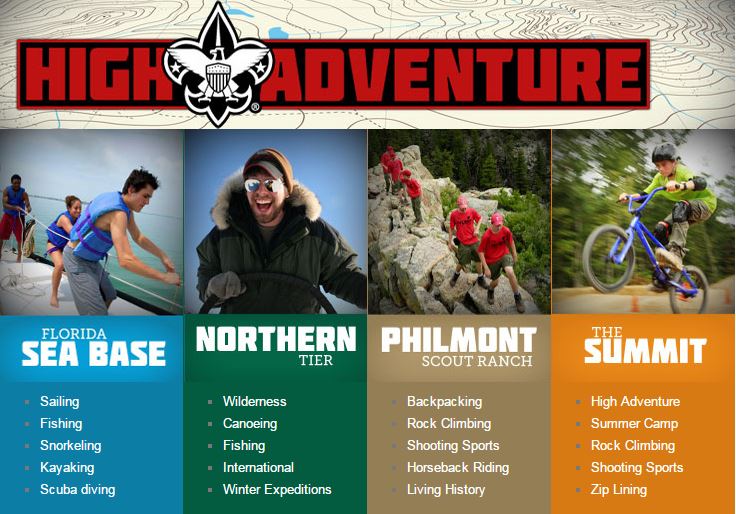 2017 National Jamboree Information:
For more information about the next National Jabmoree Click Here!
If you and are an Adult and are interested in serving in a leadership position:
Click Here for more information
Click Here for an applicaiton to be considered as a leader.
For information about Order of the Arrow High Adventure Click Here!
If you are interested in a High Adventure Expereince as a part of the Five Rivers Council email our Council High Adventure Chairman for more information.