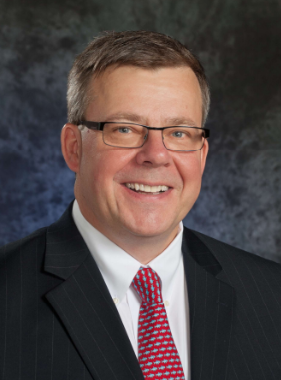 John M. Sharkey was elected President of the Five Rivers Council, BSA on September 19, 2019. He
replaces Thomas H. Lynch who is relocating to Taiwan to lead Corning Incorporated's Display Glass
Business. Tom will remain on the Council Executive Board and continue to lead the Corning
Incorporated Friends of Scouting Campaign.

Prior to his election, John served as the Vice President of Strategic Impact and as a member of the
Council's Executive Board. He also served as the Executive Sponsor and a Team Captain for Corning
Incorporated's Friends of Scouting Campaign for more than 30 years.
Over a 34-year career with Corning, John held a number of strategic planning, engineering, analysis, and business development roles including more than 15 years as a key executive in Corning's Optical Fiber Business. He retired as Vice President, Chief of Staff to the CEO in June 2018 and continues to serve as an external consultant and advisor to Corning.
An Eagle Scout and Order of the Arrow member, John's scouting experience kindled a life-long passion
for the outdoors. He spent time as a summer camp guide/ranger for troops doing 50-Miler canoe trips
in the Adirondacks and was selected to participate in the BSA's inaugural National Troop Leader
Development Program held at the Schiff Scout Reservation in 1973.
Active in a number of local community not-for-profit organizations, John has served on the boards of the American Red Cross - Greater Steuben Chapter, the Family Service Society, and the Southern Tier
Network. John and his wife, Chris, were recognized by the Five Rivers Council in 2012 with the
Distinguished Citizen Award for their commitment to community service. John and Chris, have two adult sons. He enjoys fly fishing and spending time at their farm in
Troupsburg, NY.
Please join us in welcoming John as our new Council President.