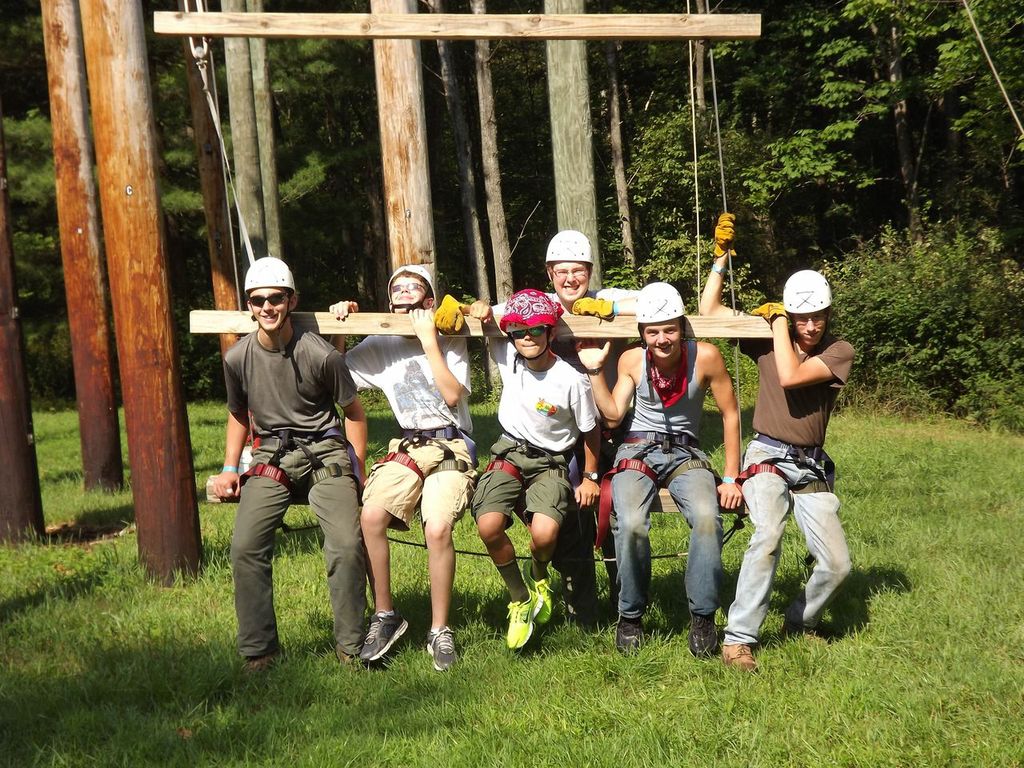 Challenging Outdoor Personal Experience, or C.O.P.E., is the challenge course (ropes course) program of the Boy Scouts of America. It is a series of physical, mental and emotional challenges facilitated by a trained staff directed at enhancing personal growth. The recognized goals of the program are :
-- Leadership
-- Self Esteem
-- Communication
-- Trust
-- Decision Making
-- Teamwork
-- Problem Solving
-- Planning
The Five Rivers Council's COPE Course is located at Camp Brulé in Forksville, PA. We operate the course over several weekends each Spring and Fall. Crew 801 is a Venturing Crew comprised of youth and adults dedicated to the principals of COPE and the success of our COPE Course.

Each COPE experience begins with several activities called initiative games which are designed to allow a team to get to know each other and form a new level of trust. In addition, these activities allow the initial steps in reaching the five COPE goals.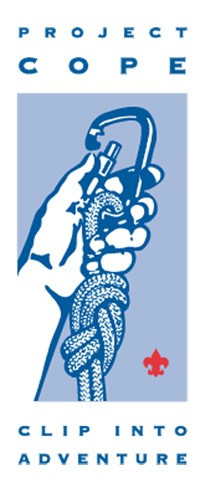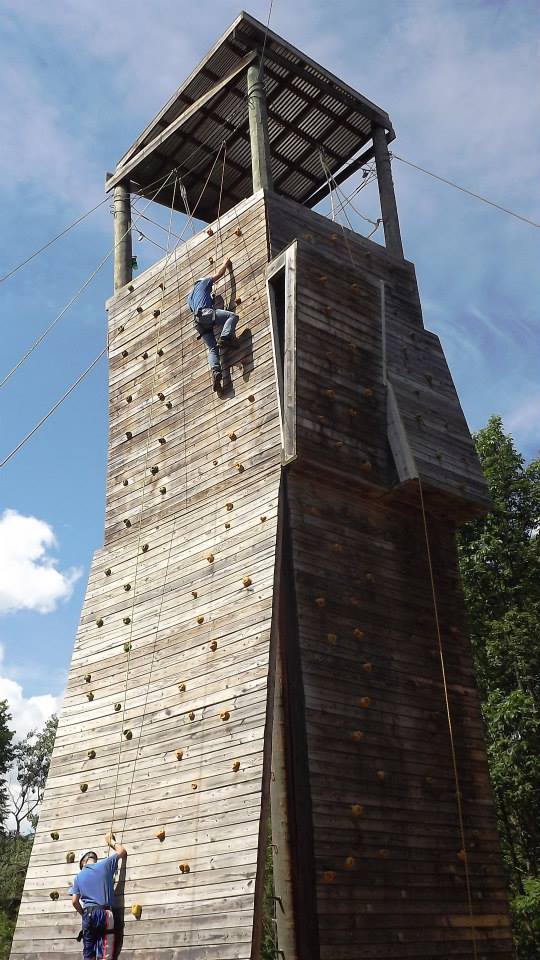 After completing the initiative game phase, groups venture into low COPE elements. These new challenges provide an opportunity to hone team working skills while finding solutions to fun problems. Along the way, team members my find themselves mute, blind or unable to use the arms or legs for an event. The COPE goals of leadership, self-esteem, communication, trust, problem solving, decision making and teamwork really begin to show during these elements.