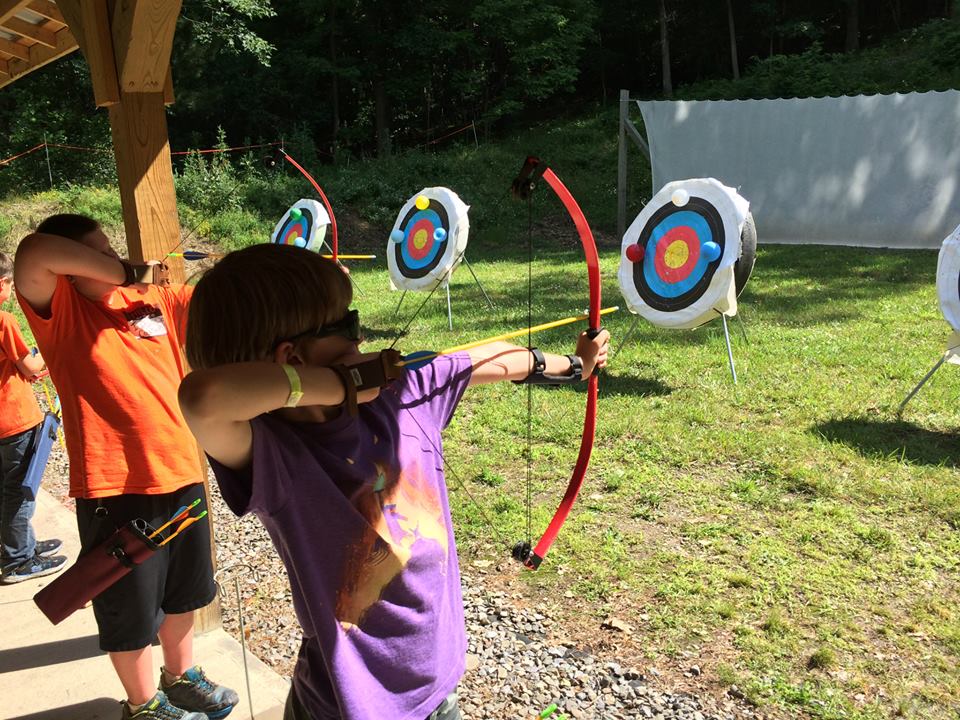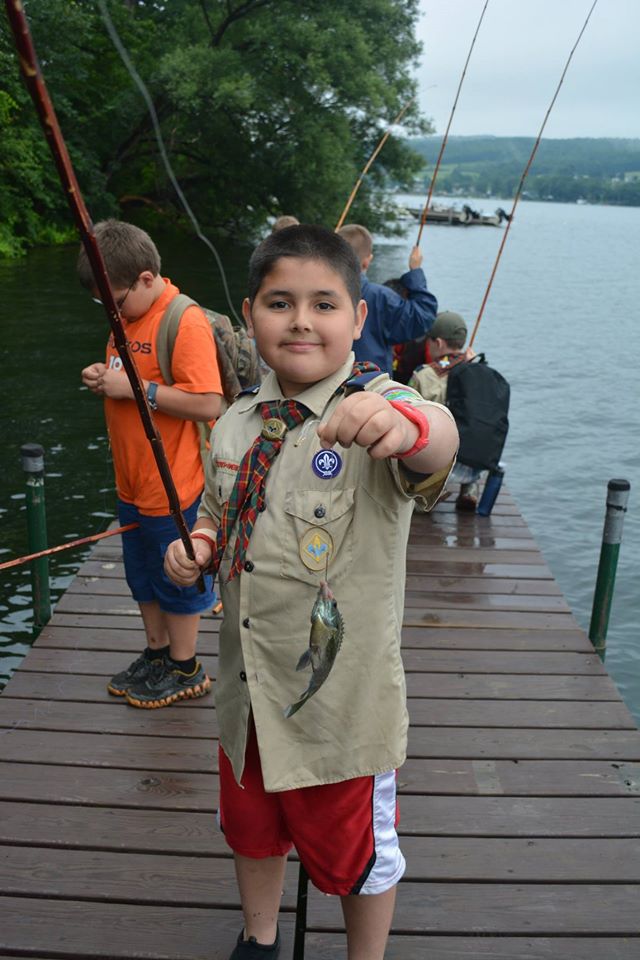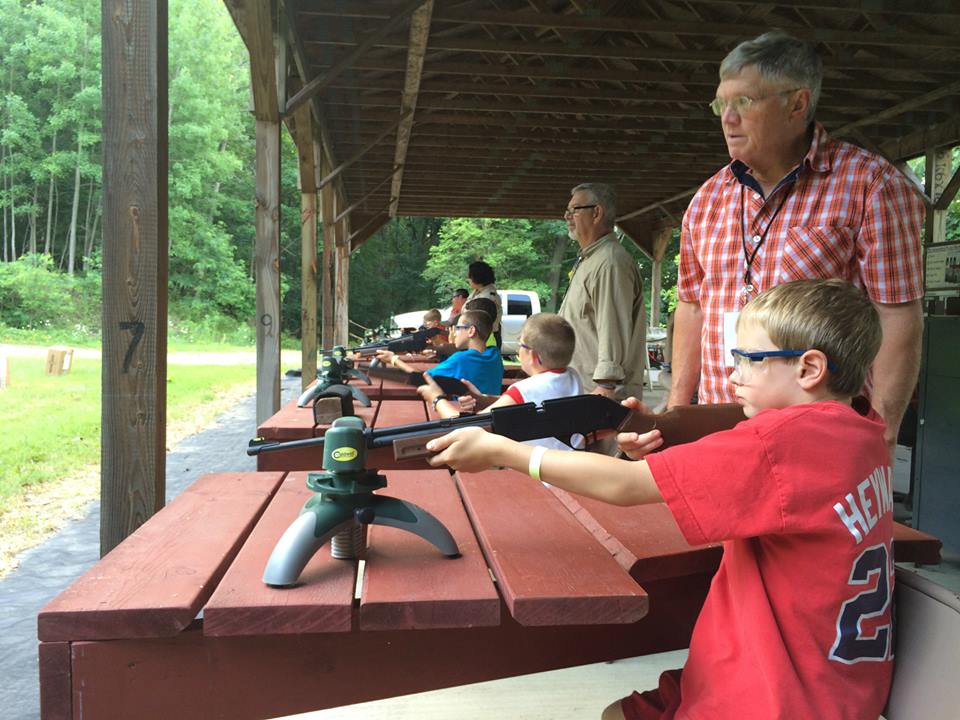 2019 Cub Adventure Camp Leaders Guide - NEW!
?2019 Cub Scout Adventure Camp Health Form
2019 Unit Campsite Deposit Form
2019 Cub Scout Unit of Distinction Form
2019 Campership Application and Letter
This year all Cub Scouts have a great opportunity to hone their skills, camp out overnight, and have a whole lot of fun exploring the outdoors! They'll be so excited about working their way up to Boy Scouts that you'll hardly be able to keep up! Cub Scout Resident Camp is an adventure filled program that is available at Sunny Camp Gorton. The staff is planning a program packed full of fun and excitement. This experience is designed to meet the needs and advancement requirements of individual ranks by providing great age appropriate activities.
Who can attend Cub Scout Resident Camp?
Your Pack will get a taste of the Boy Scout experience yet to come in this overnight adventure that will occur at Five Rivers Council's beautiful Camp Gorton. The daytime program includes crafts, archery, BB gun shooting, sports, swimming, nature, outdoor skills, fishing and games. The evening activities will include group and den ceremonies, campfires, and skill building activities. Special activities that are theme related are often introduced! This camp is designed to meet the advancement needs and interest of each rank by providing fun and exciting, age-appropriate activities. Any currently registered Cub Scout AND boys who graduate into grades 1 through 5 in June are eligible to attend the Cub Scout Adventure Camp.

Who Runs the Cub Scout Resident Camp?

Camp is staffed by paid and volunteer leaders who run the daily events and activities. Scouts participate in an open program each day which allows the Scouts to chose the activities they wish to participate in. The Den Leaders are volunteer adults from your own Pack, or interested parents who camp with the boys and move them from station to station. Volunteers are always welcome. The camp staff is locally trained by a National Camping School certified Camp Director who operate the Resident Camp. All Adult Leaders (Den Leaders and Parents) along with the Camp Staff must be Youth Protection trained, and training for new volunteers is available. All camps will have an onsite Health Care Provider.

Should I attend Resident Camp if I went to Day Camp?

YES! Scouts are encouraged to participate in both day and resident camping programs. If you sign up for both Day and Resident camp you will receive a discounted rate of It is hard to find a better way to spend two weeks in a Cub Scout's summer than at day and resident camp.

Camperships are available for those Scouts in financial need.

What do we eat?

Meals are provided, but scouts may have the opportunity to do some of their own cooking! There will be a Chicken Barbecue for campers at the end of the session. Parents and friends can participate by purchasing their meals at the Camp Trading Post. This is overnight camping, please do not pack snacks for your Scouts.

Do I wear my Cub Scout Uniform?

The Official Cub Scout uniform in its entirety is expected for Morning Colors, Breakfast, Flag Retreat, and Dinner each day in addition to special ceremonies or religious observances. A scouting T-shirt with scout pants is appropriate for most other events in camp. Open toed shoes are not permitted in camp.

How are the camps regulated for safety?

The activity uniform is expected for Morning Colors and throughout the day. The official field uniform is required for Flag Retreat, chapel, and dinner each day. A scouting t-shirt with shorts/pants are appropriate for most other events in camp. Open toed shoes are not permitted in camp. Scouts are also encouraged to change their bathing suit after participating in water activities.

If You Want To Go To Cub Scout Resident Camp!

First, let your Cubmaster know that you are interested to be sure your Pack is signed up.

Get from your Cubmaster or Camping Representative any Parent Information from the Unit Leader Guide.

Return them with payment to your son's Pack. The Pack collects all resident camp fees and forwards them to the Scout Shop as a unit payment.

Before camp have your doctor complete a current BSA Medical Form. If you should need more information contact the Scout Shop (607) 796-0699 for further details or email Karen Neiley.

2019 Cub Adventure Camp Fees
Fees paid by April 15, 2019 - $210
Fees paid by June 1, 2019 - $240
Fees paid after June 1, 2019 - $270
Adult Leader Fees - $60
What do I get for my Registration fee?

There is NO Prorated Fee as training, materials, and site fees must be purchased before the camp begins. These fees cover the costs of food service, program supplies, replacement materials, youth and adult identification, health and medical supplies, site costs, and the cost of trained leadership via the National Camping School accreditation process. Adults are asked to pay $60.00 to cover food, shelter, and shower costs during their time in camp. The Goal of the Five Rivers Council is to provide camp program that are all Nationally Accredited. Check out the event registration page on our calendar!
Click here for information about Super Cub Summer Passport
Campership Donation
Camperships are designed to financially assist a Scout and their family have a summer camp experience. The funding is gathered from support of the community and Scout families.
If you would like to support our Campership fund click here
Shooting Director
For information about the Shooting Sports training Click Here